THE SNOWDROP JAZZ NIGHT, LEWES (DECEMBER 2015)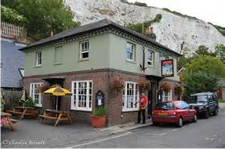 Hosted by Terry Seabrook on keys with various featured guests and sidemen.
8-10:30pm
Free admission (collection taken towards running expenses).
Great beers and top nosh.
The Snowdrop Inn, 119 South St, Lewes, East Sussex BN7 2BU Tel:01273 471018
Monday 30th November
Quentin Collins
(trumpet)
With Terry Seabrook, piano; Nigel Thomas, bass; Milo Fell, drums.
For over a decade, Quentin Collins has established himself as one of Europe's top up-and-coming Jazz/Commercial trumpeters, having worked with a plethora of internationally renowned artists across many genres.
Monday 7th December
Imogen Ryall with Andy Panayi
Imogen Ryall, vocals; Andy Panayi, flute/sax; Terry Seabrook, organ; Peter Hill, drums.
Great double headline with these two top musicians. Imogen is a truly world class singer known for her clever vocalese and will be accompanied tonight by Andy who is one of our greatest exponents of the jazz flute as well as being a consummate sax player.
Monday 14th December
Triversion – Jazz on the Edge
with Andy Williams, guitar; Terry Seabrook, organ; Dave Cottrell, drums.
The new Organ Trio featuring Andy Williams – gtr Dave Cottrell – drums & Terry Seabrook – organ with all new original songs crossing between Jazz and Rock. Fasten your seat belts as we go over the edge of the normal boundaries of jazz acceptability.
To watch or listen go to terryseabrookmusic.com
Monday 21st December
Dave O'Higgins
(top UK sax man)
with Terry Seabrook, piano; Dan Sheppard, bass; Alex Eberhard, drums.
Born in Birmingham, O'Higgins first emerged on the British jazz scene in the 1980s. After playing in the National Youth Jazz Orchestra for three years O'Higgins joined the band of Jim Mullen before moving on to Martin Taylor's band.
Dave performs as a sideman, as the leader of the Dave O'Higgins Quartet and as part of Most Wanted, with trumpeter Graeme Flowers and trombonist Barnaby Dickinson. He is currently Professor of Saxophone at Leeds College of Music and Goldsmiths College.
Monday 28th December
Kjell Berglund
(Trumpet)
with Terry Seabrook, organ; Javier Ferero, drums.
A stalwart of the Brighton jazz scene, Kjell frequently visits his homeland of Sweden to tour with musicians including Swedish saxophonist Roland Keijser. Recently Kjell has been working with the Terry Seabrook Trio which led to the creation of ASQ (Anglo Swedish Quintet) for a series of tours in the UK and Sweden. Kjell always has an interesting song set featuring numbers by Scandinavian musicians.
Terry Seabrook