The Snowdrop Jazz Night, Lewes (June 2015)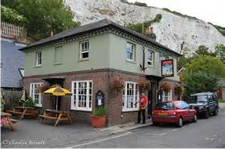 Hosted by Terry Seabrook on keys with various featured guests and sidemen.
Free admission (collection taken towards running expenses).
Great beers and top nosh.
The Snowdrop Inn, 119 South St, Lewes, East Sussex BN7 2BU Tel:01273 471018
Monday 1st June
Simon Savage
with Terry Seabrook on piano & Dan Sheppard on bass.
Simon (playing tenor sax) studied at Leeds, Guildhall and Berklee in the states. He has worked in the Pete Cater big band and now is a regular member of the Mark Bassey's band Bassey plays Basie.
Monday 8th June
The Terry Seabrook Piano Trio
With Terry on piano, Peter Hill (drums) and Paul Whitten on bass
Playing a mix of standards and originals drawing on influences from Bill Evans to Keith Jarrett and Herbie Hancock to Kenny Wheeler
Monday 15th June
Nigel Price
Guitarist Nigel Price with Alex Eberhard on drums and Terry on organ.
Nigel came to prominence as a member of The James Taylor Quartet and is now one of the leading UK jazz guitarists, performing regularly at Ronnie Scott's. His blend of flowing bebop lines, blues feeling and the will to swing has made him a big hit with modern jazz fans.
"There's an exhilarating tight-loose swing and old-school honestly about Price's brand of soul-bop that leaves you panting" – Mojo
"Very few players could manage playing as fluent, imaginative and technically impeccable guitar as Price does here" – Evening Standard
"Price does skittering flautando harmonics disappearing up the fingerboard as well as any guitarist in the UK." – LondonJazz
"Nigel Price is a blazing guitar player. He has serious chops and is able to demonstrate them wonderfully in the context of the standard repertoire." Just Jazz Guitar
Monday 22nd June
The Organ Trio
feat. Andy Williams (gtr), Dave Cottrell (drums) and Terry Seabrook on Organ
Debut of this new line-up with a whole set of fresh compositions by Terry. Jazz with a hard edge.
Andy Williams has worked with many of Britain's finest musicians. These include guitarist Martin Taylor, vocalist Liane Caroll and saxophonist Alan Barnes. He has performed at many major venues worldwide and can boast performances at Ronnie Scotts club, The Royal Festival Hall, The Royal Albert Hall and the Rock Garden in London as well as the Blue Note and BB King's Club in Times Square, New York. Andy has played with and alongside American guitar players Tal Farlow and Barney Kessel.
Dave Cottrell studied Jazz at Leeds College of Music. From 2004-2009 he played on five world tours to over sixty countries with a successful European Pink Floyd show. Since then, his work includes — High Society UK & Ireland Tour, pop artist Hobbie Stuart UK Tours (2012 & 2013), recording for Classic Brit-Award winner/Grammy nominee Amy Dickson as well as TV shows such as X Factor and Popstar To Operastar.
Monday 29th June
Julian Nicholas
With Peter Hill on drums and Terry Seabrook on piano and Nigel Thomas on bass
Julian has just been heard on Radio 3 live from Ronnie Scott's with the great 'Loose Tubes', he is leading the jazz foundation degree at Chichester College and recording the all-new 'Cloggz' album with Mark Edwards.
He regularly plays London's '606' and 'Vortex' jazz clubs. The legendary Bobby Wellins says of him "…his beautiful and creative playing makes Julian one of my favorite tenor saxophonists."
Terry Seabrook