The Snowdrop Jazz Night, Lewes (May 2015)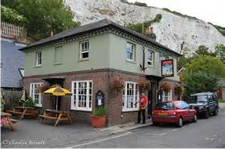 Hosted by Terry Seabrook on keys with various featured guests and sidemen.
Free admission (collection taken towards running expenses).
Great beers and top nosh.
The Snowdrop Inn, 119 South St, Lewes, East Sussex BN7 2BU Tel:01273 471018
Monday 4th May
Josef Stout
with Terry Seabrook on organ and Alex Eberhard on drums
Jo started playing sax at 18 after enrolling on the legendary Jazz Course at Chichester College under Adrian Kendon and Geoff Simkins. After this he continued his studies at Middlesex University where he was taught by Martin Speake, Stuart Hall and Nikki Iles.
Since graduating he has played in many diverse ensembles and performed extensively nationwide from The O2 Arena, to The Vortex to Butlins Skegness. He also plays regularly with fellow Sussex Jazzers Jack Kendon, Terry Pack and Paul Whitten.
His current own-led project is called 'Project Terrarium', a sextet playing Jo's original music. They are billed to play at this year's Love Supreme Jazz Festival.
Monday 11th May
The Terry Seabrook Piano Trio
with Terry Seabrook on piano, Milo Fell on drums and introducing David Beebee on bass.
David was born and brought up in the suburbs of SW London. By 11 he was good enough on the cello to get a scholarship to a glorified grammar but after some years he took up a typical rebellious approach and gave up the classical music to take up punk and rock music now playing the bass guitar. It was through studying the bass David came into contact with jazz when someone recommended listening to some Weather Report. After feeling the limitations of the bass guitar David took up semi serious piano studies (he had learnt for years as a kid) and after some periods of extended travelling in India and South America eventually joined the Royal Academy of Music to study under John Taylor (Huw Warren, Michael Garrick, Julian Arguelles, Graham Collier). He graduated and started running a small jazz label (Beeboss records) who released around 10 cds, most of which David played on. He now plays with many different musical projects and occasionally tours internationally with the amazing Palestinian singer Reem Kelani. David is also building a small acoustic recording studio near Brighton, and he keeps himself busy by learning new instruments (the double bass is his latest) and writing all kinds of music in many different styles.
Monday 18th May
Anita Wardell
with Terry Seabrook on organ & Milo Fell on drums
Anita Wardell's singing is exciting and breathtaking. She is noted for her mesmerizing and captivating vocal improvisations and vocalese lyrics to instrumental solos. Anita is a musician who uses the voice as her instrument, displaying precision and agility, mixed with heartfelt emotion.Singer Norma Winstone praised her "unexpected vulnerability, which makes her reading of the ballads both beautiful and touching. Her honesty shines in this well-chosen collection of songs." Bebop pioneer, Mark Murphy, proclaimed Anita, "a gift from Australia", adding "What hits me, is how expressive her ballad singing is. Then she has the courage to scat a ballad or two, not unlike a young lady disciple of the Ben Webster school."
Monday 25th May
Kjell Berglund
with Terry on organ and Alex Eberhard (drums)
Kjell Berglund has been playing with many South coast players in concerts and broadcasts such as Pete Burden, Ron Parry, and Kevin Flanagan while frequently visiting Sweden to tour with musicians including Swedish saxophonist Roland Keijser. Recently Kjell has been working with the Terry Seabrook Trio which led to the creation of ASQ (Anglo Swedish Quintet) for a series of tours in the UK and Sweden. Kjell always has an interesting song set featuring numbers by Scandinavian musicians.
Terry Seabrook