The Snowdrop Jazz Night , Lewes (Sept. 2015)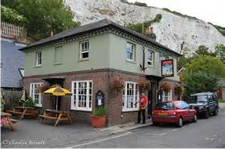 Hosted by Terry Seabrook on keys with various featured guests and sidemen.
Free admission (collection taken towards running expenses).
Great beers and top nosh.
The Snowdrop Inn, 119 South St, Lewes, East Sussex BN7 2BU
Tel:01273 471018
Monday 7th September
Pete Burden (alto sax) and
Steve Salkind (tenor sax)
With Terry Seabrook, organ and Spike Wells, drums.
A double sax bill with two great sax players, Pete and Steve, team up in a reunion of the Lionel Grigson horn section alongside one of the UK's top drummers Spike Wells. Expect an evening of hard cooking hard bop.
Monday 14th September
Jason Henson
With Terry Seabrook, organ and Peter Hill, drums.
Jason is a very experienced & frequent player on the Brighton Jazz scene with many players as well such as Jonny Hepbir, Sara Oschlag, Charlotte Glasson, Chris Coull, Ultraswing and many more. Tonight he will feature material form his own album 'Jason Henson plays Wes and Benson'
Monday 21st September
Simon Spillett
Tenor and soprano saxophonist with Terry Seabrook, organ and Alex Eberhard, drums.
Simon is much loved throughout the country as one of the UK's leading tenorists. Spillett has appeared with various American jazz artists including vocalist Jon Hendricks, saxophonist Greg Abate, pianist Phil De Greg and vocalist Monica Mancini. His current quartet (2014) features John Critchinson, Alec Dankworth and Clark Tracey.
Monday 28th September
Rachel Myer with Herbie Flowers
Vocalist Rachel Myer with special guest Herbie Flowers (bass) plus Terry Seabrook, piano and Tony Shepherd, drums.
A great line up of talent tonight with singer Rachel Myer (the director of the great Brighton women's choir We- Bop) the legendary bassist Herbie Flowers (who played on the original Snowdrop jazz session back in the day) with grooving drums from Tony Shepherd (drum tutor on the Chichester jazz course) and ivories from Terry.